Our Local Attorneys In Philadelphia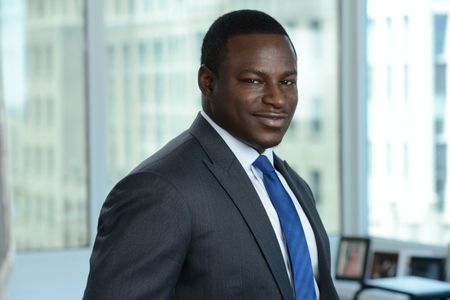 Attorney Emeka Igwe
Emeka Igwe is a graduate of Widener University School of Law. He also received his LLM (Masters of Law) in Trial Advocacy at Temple University Beasley School of Law.
Emeka began his career as an Assistant District Attorney (ADA) in the City of Philadelphia. As an ADA, he prosecuted major felony cases including rape, attempted murder, robbery, burglary, possession with the intent to deliver, and gun possession. In addition, he handled misdemeanor cases such as drug possession, DUI, and theft.
After leaving the District Attorney's office, Emeka worked at Allstate Insurance Company. While there, he quickly established his reputation as a premier trial attorney. He never lost a jury trial case while working at Allstate. Several of his winning verdicts were published in Verdict Search Magazine. As a former insurance defense attorney, Emeka is familiar with the strategies insurance companies and adjusters use to deny claims to injured people.
Emeka is a member of the Philadelphia and Pennsylvania Trial Lawyer Association. He is also licensed to appear before the United States District Court for the Eastern District of Pennsylvania, the United States District Court for the District of New Jersey, the United States Court of Appeals for the Third Circuit, and the Supreme Court of the United States.
In addition to managing The Igwe Firm, Emeka is a Major in the Delaware National Guard, where he serves as a Judge Advocate General (Military Lawyer).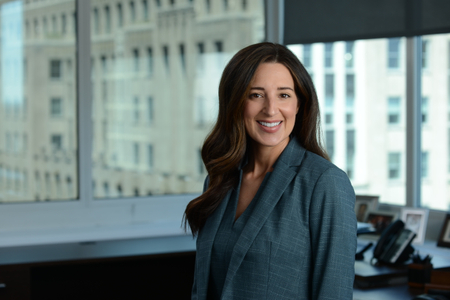 Attorney Amanda M. Sidari
Amanda M. Sidari practices in the area of personal injury and medical malpractice. As an accomplished civil litigator, Amanda skillfully guides clients from pre-litigation through the trial process.
Always committed to her clients, Amanda's philosophy is to build strong, trusting relationships with her clients, founded on compassion, sound legal strategy, and open and frequent communication. Known as a skillful and aggressive negotiator, Amanda has an impressive track record of protecting her clients' best interests and helping them meet their legal goals.
While in law school, Amanda completed an externship with the Pennsylvania Office of the Attorney General and worked as a student attorney at the Federal Defender's Office where she represented indigent clients on a variety of criminal offenses. Attorney Sidari earned a judicial fellowship with the Honorable Daniel J. Anders of the Philadelphia Court of Common Pleas upon graduation.
Amanda is admitted to practice law in Pennsylvania and New Jersey. Attorney Sidari graduated with honors from Western Michigan University concentrating her studies on litigation. She is an active member of the family law section of the Philadelphia Bar Association and a member of the Pennsylvania Bar Association.
Aside from her professional affiliations, Attorney Sidari devotes her time to fundraising for the Triple Negative Breast Cancer Foundation and the American Cancer Society Hope Lodge.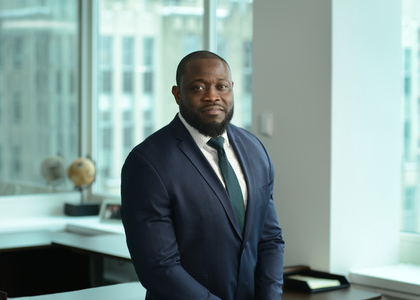 Attorney James Lee
James Lee is Of Counsel at The Igwe Firm and practices in the areas of Criminal Defense, Civil Rights, Personal Injury, Wrongful Death and Medical Malpractice law. James's vast experience in litigation and trial strategy, produces great results for his clients and makes him a great asset to the The Igwe Firm team.
James is a graduate of Thomas M. Cooley School of Law. He also received his Masters in the Administration of Justice at Wilmington University and graduated with a Bachelor's Degree in Social Relations/Criminal Justice from Cheyney University.
James is licensed to practice law in the states of Pennsylvania, New Jersey, Maryland, and New York. He is also licensed to appear before the United States District Court for the Eastern District of Pennsylvania, The United States District Court for the District of New Jersey, the United States Court of Appeals for the Third and Fourth Circuits, and the Supreme Court of the United States. James is also a Licensed Notary in the states of Delaware and Pennsylvania.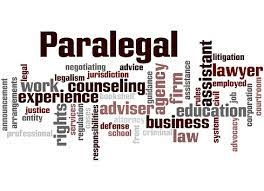 Senior Paralegal Alicia Pergolese
With more than two decades of legal experience, Alicia Pergolese has thoroughly maintained the professional skill of meeting the needs of each client as well as the development of quite a rapport with hundreds of adjusters countrywide which has made pre litigation case resolution successful. She has assisted attorneys on cases ranging from Product Manufacturers, Major Corporations, Medical Facilities to small businesses resulting in millions of dollars in annual revenue.
As a paralegal who has quickly built a successful career path, Alicia assists lawyers at the Igwe Firm in creating litigation readiness. Her previous paralegal positions at two well-respected major firms, Wapner Newman Brecher & Miller and Lobel Kaufman & Anastasia, have given her the skills to master Settlement Demand Writing, Claim Resolution, Litigation Writing and Medical Bill Negotiation.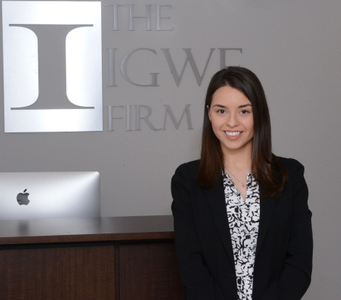 Paralegal Ema Hajdini
Ema Hajdini is a paralegal at The Igwe Firm, where she assists attorneys in preparing various legal documents and carrying out legal research.
Ema graduated from the American University in Bulgaria with a Bachelor's of Art in Political Science and a Minor in Economics. She obtained her Master's degree in International Peace and Conflict Resolution from Arcadia University.
Her previous experience includes conducting mediation (Certified Mediator) and developing and implementing cultural diversity programs.
Our Local Attorneys In Delaware
Attorney Raj Srivatsan
Srivatsan practices in the areas of wrongful convictions, civil rights, criminal defense and medical malpractice. His legal career began when he worked as counsel alongside London law firm, Simmons & Simmons on a $2.5 billion infrastructure metro rail project for a foreign government. Subsequently, he worked with Wilmington Corporate Law Firm, Morris James, in corporate fiduciary and derivative litigation matters as corporate litigation associate soon after clerking as a Wolcott Scholar for Justice Henry duPont Ridgely at the Delaware Supreme Court, followed by an internship with Chief Judge Kevin Gross of the Delaware Federal Bankruptcy Court. After several years in practice, Srivatsan earned a masters in securities and financial laws (LL.M.) from Georgetown Law Center, DC, and worked at the U.S. Securities and Exchange Commission's office of Legal Counsel (OCIE) and SEC Enforcement, prosecuting regulatory offences involving Mutual/Hedge Funds, investment advisors, brokers/dealers and large value capital market securities fraud matters.
Since 2016, Srivatsan has focused on criminal trial and appellate practice, joining the Delaware Public Defenders' Office convinced that his skills and education could be put to more beneficial service for society and its vastly underrepresented indigents. In his nearly three-year association with the PDO entity, he obtained several favorable verdicts in jury, nonjury and violation of probation trials. He has also vigorously litigated a federal wrongful conviction case through the PA Fed. Court system in 2012-2013, including third circuit en banc presentation.
Raj has earned Juris Doctor (cum laude) and LL.M. Degrees from Delaware Law School and Georgetown Law Center, District of Columbia, specializing in corporate, finance and securities law litigation. Notable Delaware corporate cases he contributed to are NACEPF v. Ghreewalla, 930 A.2d 92 (Del. 2007) (first impressions, settling the direct-derivative action imbroglio involving creditors in the so-called zone of insolvency); and AIG, Inc. v. Greenberg, et al., 965 A.2d 763 (Del. Ch. 2009) (obtaining dismissal of an Am. Homes defendant at the height of the 2008 recession). At the SEC, he contributed substantially to United States v. Gordon, C.A. No. 09-CV-061 (N.D. Okla. 2010) (attorney-promoted pump-and-dump) and the high-profile life settlement-based securities fraud prosecution in the Fourth Circuit (United States v. Provident Capital Indemnity, Ltd., Minor Vargas Calvo and Jorge Luis Castillo, C.A. No. 3:11-CR-14 (E.D.V.A., Jan. 19, 2011)) working with SEC and the local USAO for the Fourth Circuit.
After graduating as a physicist and working in heavy engineering turnkey industry, Srivatsan dual-qualified with a business (M.B.A.) and law degrees (LL.B./B.L.), worked as a corporate/infrastructure lawyer and a management turnaround consultant. He has also engaged in significant pro bono litigation since 2003 which included commercial litigation (NJ), excessive force (DE), medical deportation defense (DC/MD) and family/guardian ad litem representations (DE). He has actively lobbied at the U.S. Congress to obtain amendments to the National Organ Transplant Act, 1984, to help speedup kidney transplants and save American lives.
Srivatsan was twice finalist of the Delaware Law School Moot Court Honor Society moot court competitions, and former member of the American Inn of Court/Rodney Inn of Court, Delaware. He benefitted greatly from being taught by a galaxy of Delaware judicial officers including the Late Justice Randy J. Holland, the Late Justice Joseph T. Walsh, Justice Jack B. Jacobs, Chancellor William B. Chandler, and several other members of the Delaware Judiciary.
Raj has been an avid competitive sportsman including an oarsman sculler/coxless pairs, athlete and a former martial arts semi and full contact contestant at overseas national and international competitions.
He was admitted to the Delaware Bar in 2006 and has the distinct honor of his application for admission to the U.S. Supreme Court moved, in-court, by Justice Randy Holland in 2008, and seconded by Delaware's then-Chancellor, the Honorable William B. Chandler.