The Eric Riddick Case
29 Years of Wrongful Conviction
Eric Riddick has spent the last 29 years in prison for a crime he didn't commit. In 1992, he was convicted in the Southwest Philadelphia murder of his childhood friend, William Catlett. Riddick is currently serving a life sentence at Chester State Correctional Institution. - NBC News
Twenty-eight states place no time limit on appeals based on newly discovered evidence, according to Michelle Feldman, a legislative strategist with the Innocence Project in New York. But she noted the standard of review in some of those states is high.
Since 2011, state Sen. Stewart Greenleaf (R., Montgomery), chairman of the Judiciary Committee, has regularly introduced legislation to increase Pennsylvania's 60-day deadline to one year. But there has been "a lot of resistance to it," said spokesman Aaron Zappia. - The Philadelphia Inquirer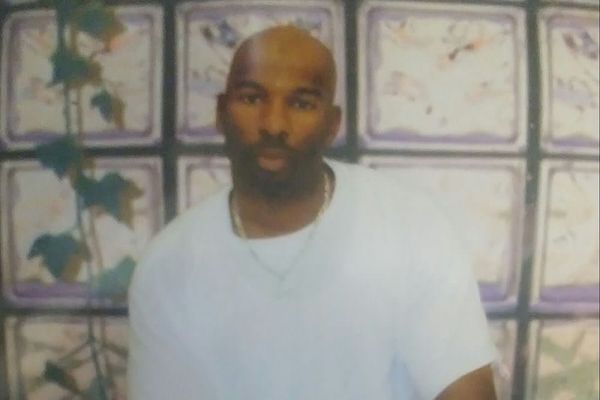 In Prison on a Technicality
Under the state's Post Conviction Relief Act, a defendant must file a petition for relief within a year of the judgment becoming final. For more than 29 years, Eric Riddick has been serving his life sentence in South Philadelphia for the alleged first-degree murder of his friend. He has not been granted an appeal in Philadelphia Supreme Court due to the untimeliness of receiving and, consequently, presenting the new evidence to prove his innocence.
There are a few exceptions, one of which is if the defendant obtains new evidence. But even then, a petition must be filed within 60 days of when the claim could have been presented. Unfortunately, Mr. Riddick did not receive this information until 2003, which was 11 years after his imprisonment. Three friends that were with Eric at the time of the shooting were listed as alibi witnesses, but were never called to testify by Eric's court-appointed defense lawyer. Even the wound of the victim didn't match the witness's testimony that allegedly saw Mr. Riddick commit the murder. If Eric had shot William Catlett from an elevated fire escape, the bullet would have entered his body at a downward trajectory. Therefore, it is scientifically impossible for Eric to have been the shooter.
Additionally, two different bullet types were found in Catlett's body, both .22 and .32 caliber bullets. This fact proves there were two shooters involved, further disproving the key witness' testimony. The witness later even recanted his statement in a July 1999 affidavit. Mr. Riddick still was left with no options and was told there was nothing he could do, thanks to the poorly conceived statutes. - Blavity News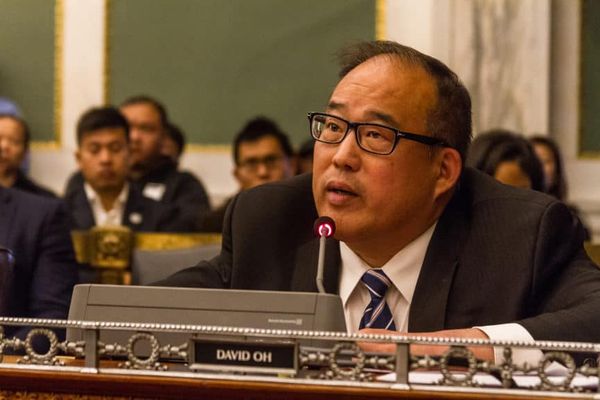 City Councilman David Oh
In 2018 City Councilman David Oh filed a petition with Gov. Tom Wolf seeking to pardon long-incarcerated Eric Riddick due to "evidence obtained after his conviction" that proves he did not murder his childhood friend.
Oh led Council in adopting a resolution calling on Wolf to pardon Riddick, who has been in jail since 1992, when he was convicted of the 1991 shooting of William Catlett. The filing of the petition formally begins the pardon process, which can take two to three years. Filing a petition is necessary in this case because under Pennsylvania's Post–Conviction Relief Act (PPCRA), evidence that Oh contends proves Riddick's innocence is prevented from being considered by a judge on appeal.
Oh became interested in Riddick's case after a spring meeting with Riddick's mother. He saw new evidence — the lone witness recanting his story three times, alibi witnesses not being permitted to testify at the first trial — that could have changed the verdict had the PPCRA not prevented new evidence from being introduced on appeal.
In December 2017, Superior Court Senior Judge James Fitzgerald III wrote that the case against Riddick made clear that "it is likely that an innocent man sits behind bars for no better reason than a poorly conceived statute. - The Philadelphia Tribune & Associated Press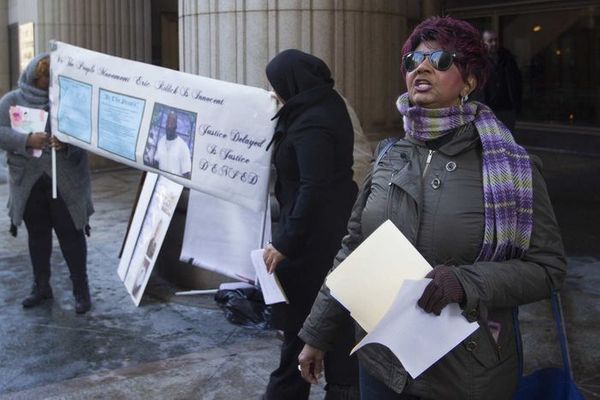 Christine Riddick's Tireless Pursuit
Christine Riddick is the mother of Eric Riddick, she has been a champion of support for her son, who she contends has been imprisoned for a murder he did not commit.
The last 29 years have been "110 percent agony," she said. She demonstrated with her daughter-in-law, Dana Baker-Riddick — who married Riddick while he was in prison — as well as Black Lives Matter Pennsylvania activist Asa Khalif, and others outside the District Attorney's Office calling for Riddick to be exonerated and released.
"I'm asking," the mother said, "I'm praying that the new DA looks at my son's case." - The Philadelphia Inquirer